Since 1984, Eurhodip has organised yearly conferences in partnership with one or several member schools, in order to give hotel and tourism education specialists, directors and teachers from schools or universities as well as professionals from the hospitality industry the opportunity to communicate, discuss and compare experiences on a current issues.
Students of member schools are also taking part in these events through the Marianne Müller Award.
Every year, in July or in autumn depending on the selected country, more than 200 participants meet and exchange know-how, good practices and innovative ideas.
Conference 2021 in Leeuwarden by Stenden Hotel Management School
---
Game changers! Be part of it!
10-14 November 2021, Leeuwarden, The Netherlands.
EURHODIP Online Conference 2020, by Stenden Hotel Management School
---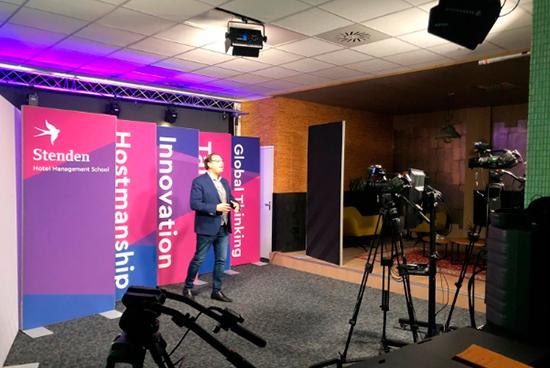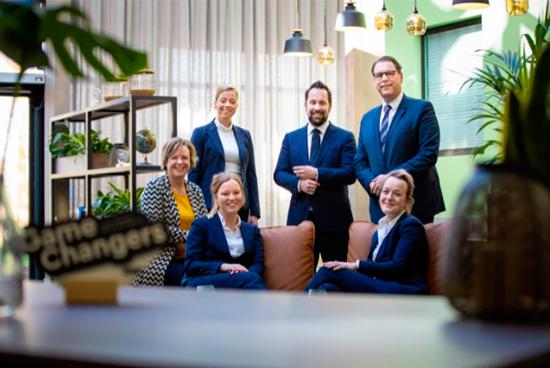 From Istanbul to Leeuwarden
EURHODIP 2020 – Summary of Actions – Competitions
Conference 2019 in Istanbul by Vatel Istanbul
---
Here is a brief overview of what happened in Istanbul!
EURHODIP Conferences topics since 1994
Évora – Portugal – November 2022
NOW! Time to be OUTSTANDING!
Leeuwarden – The Netherlands – November 2021
Game Changers: be a part of it!
Leeuwarden – The Netherlands – November 2020
Online
Istanbul – Turkey – November 2019
Let's build bridges together
Construisons des ponts ensemble
Pula / Porec – Croatia – November 2018
Responsible Education for Responsible Tourism
Une éducation responsable pour un tourisme responsable
Seville – Spain – October 2017
Tourism and Historical Heritage; New models of business for the 21st century
Tourisme et Héritage historique; Nouveaux modèles d'affaires au 21ème siècle
Yerevan – Armenia – October 2016
Tourism education: on the road to new destinations
Enseignement du tourisme : vers de nouvelles destinations
Tel Aviv – Israel – May 2015
Tourism in the Mediterranean and education – challenges & perspectives
Tourisme en méditerranée et formation – enjeux & perspectives
Vilnius – Lithuania – July 2014
Niche tourism and education
Tourisme de niche et enseignement
Maribor – Slovenia – July 2013
Back to the roots
Retour aux sources
Martigny – Switzerland – July 2012
Switzerland, the heart of hotel management training. What to expect in the future?
La Suisse, berceau de l'enseignement hôtelier. Quel avenir?
Paris – France – Juillet 2011
Exploring the world of Luxury
Le luxe dans tous ses états
Zaragoza – Spain – July 2010
City marketing
Marketing de la ville
Bologna – Italy – November 2009
Catering in Europe: authenticity and quality – solutions for global challenges
La Restauration en Europe : authenticité et Qualité – des solutions aux défis mondiaux
Casablanca – Morocco – November 2008
Hospitality and Tourism in the Union of the Mediterranean
L'hôtellerie et le Tourisme dans l'Union Méditerranéenne
London – United Kingdom – July 2007
Profit through Productivity
Profit through Productivity
Bordeaux – France – July 2006
Wine: its promotion in restaurants and teaching in schools
Le Vin : sa promotion dans les restaurants et son enseignement dans les écoles
Madrid – Spain – November 2005
The Pleasure to Serve
Le Plaisir de Servir
Namur – Belgium – July 2004
Quality in Education and in the Hotel Industry
La Qualité dans l'enseignement et l'industrie hôtelière
Moscow – Russia – July 2003
Euroformation in the hotel and tourism industry
L'Euroformation dans l'Hôtellerie et le Tourisme
Maastricht – Netherlands – May 2002
Hospitality Management in Europe: moving into a new dimension
Hospitality Management in Europe: moving into a new dimension
Venice – Italy – November 2001
Hospitality and Catering Trades for Employment and Economic Development in Europe
The Hospitality and Catering Trades for Employment and Economic Development in Europe
Seville – Spain – November 2000
EUROPE-USA = Two visions
EUROPE-USA = deux visions
Heidelberg – Germany – November 1999
Tourism and the Hotel Industry at the beginning of a new millennium.
Tourisme et industrie hôtelière en ce début de millennium
Lyon – France – November 1998
European catering and gastronomy
Restauration et Gastronomie Européennes
Guernsey – United Kingdom – July 1997
Future strategy for the Independent Hotelier
Les futures stratégies pour l'Hôtellerie Indépendante
Namur – Belgium – July 1996
The European Community eating
L'Europe à Table
Barcelona – Spain – July 1995
Hotel Management Education in Europe
L'Enseignement Hôtelier en Europe
Nîmes – France – July 1994
Education in the hotel and catering schools in Europe
L'Enseignement dans les écoles hôtelières en Europe