About EURHODIP
Eurhodip is an education support association for schools, providing programs and services for continuous improvement of the quality of hospitality and tourism education in a global perspective.
Foreword of the president
Welcome to EURHODIP
---
We are an association born in Brussels in 1988, dedicated to help our Superior Schools of Hospitality and Tourism; and our European universities to spread our culture to the world. We currently represent more than 180 institutions from 35 different countries around the entire world. This is the result of many directors and professors throughout thirty years of experiences shared at 24 annual international congresses and more than 20 gastronomy competitions celebrated.
We are in countries such as France, Spain, Portugal, United Kingdom, Italy, Belgium, Holland, Germany, Russia, Switzerland, Slovenia, Lithuania, Israël, Armenia, North Cyprus, Morocco, Croatia, Turkey, Saudi Arabia, Moldova, Pakistan, Kyrgyzstan, and new countries that are joining us this year. Each one supplies their own culture to the history of gastronomy and tourism within the European frame that serves as our base and meeting point.
The demand in the world for our industry is growing. The tourism culture is becoming a key piece in the new economy. Each year our students are demanded more because the guarantee of a controlled degree and the prestige of an academic rigor experience given by our associated schools. There isn't a doubt that Europe is the gastronomy and hotelier nest that was enriched with the discovery of the new and exotic world. This is now present in the majority of our countries thanks to the exchange programs organized and promoted by our association, EURHODIP.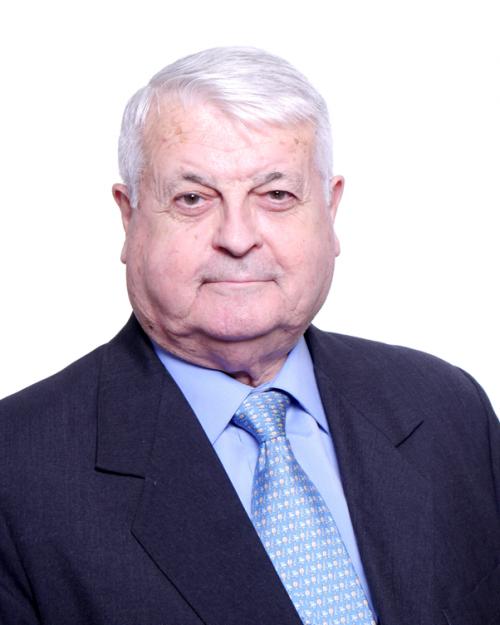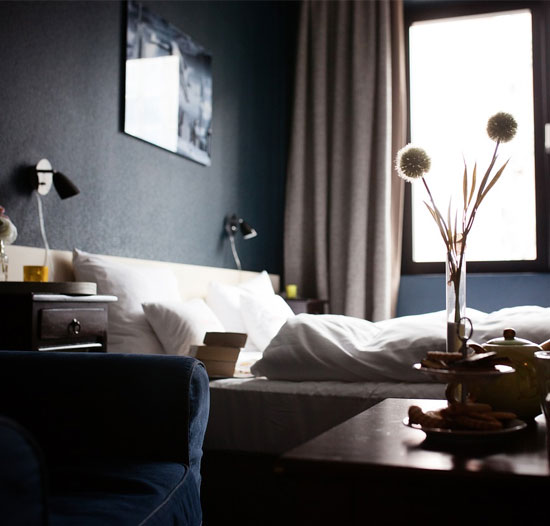 The industry needs us to promote their innovation basis of the tourism and hospitality resources. We are the ones that facilitate them with our human capital who are young and prepared for new products and services. Through this association, our schools are internationalized. We train the "know how" in our students. They come out prepared for the exchange of cultures and languages that the industry need around entire world.
Pay attention to our new services and to this place where there will be a series of new concepts to understand in the formation and reality of the processes of change in the future of the hospitality industry.
Welcome to the hotel of ideas, to the table of eating well, and to the services of doing good! We are Europeans open to the new world and respectful to the environment that creates a healthy and organized habitat.
Sincerely,
Luis Lezama Barañano
President of EURHODIP
Identity of EURHODIP
---
Eurhodip is a leading international association with the main focus on the quality, vitality, and public standing of hospitality and tourism education. Eurhodip is an excellent source for information on how education programs are changing in order to meet the needs of the new global economy, general education reform, student learning outcomes assessment, diversity in education, and global issues in education. Last but not least, Eurhodip is an organization with its own quality label named Eurhoqual. Member schools can apply for accreditation of their programs by the Eurhodip accreditation board.
EURHODIP's view on hospitality education
---
Hospitality and tourism education on all levels is an approach to teaching and learning that empowers individuals and prepares them to deal with complexity, diversity, and change in their professions in the hospitality and tourism industry. Education provides students with broad competences of the hospitality and tourism professions (e.g. environment, culture, and society) as well as in-depth study in a specific area of interest of students. Integrated education and learning strategies help students to develop a sense of social responsibility, as well as strong and transferable intellectual and practical skills such as communication, analytical and problem-solving skills and a demonstrated ability to apply knowledge and skills in hospitality and tourism industry. The Eurhoqual accreditation is the quality care program for the member school that gives the school a quality status and students the guaranty to be well educated.